For the past many years, resorts and hotels are luring their guest with the option of housing their pets with them in the same room without levying an extra charge. Thus, people today feel a relief to travel with their pets, to various destinations, knowing that there will be a pet-friendly lodge that can take a liking to their pet.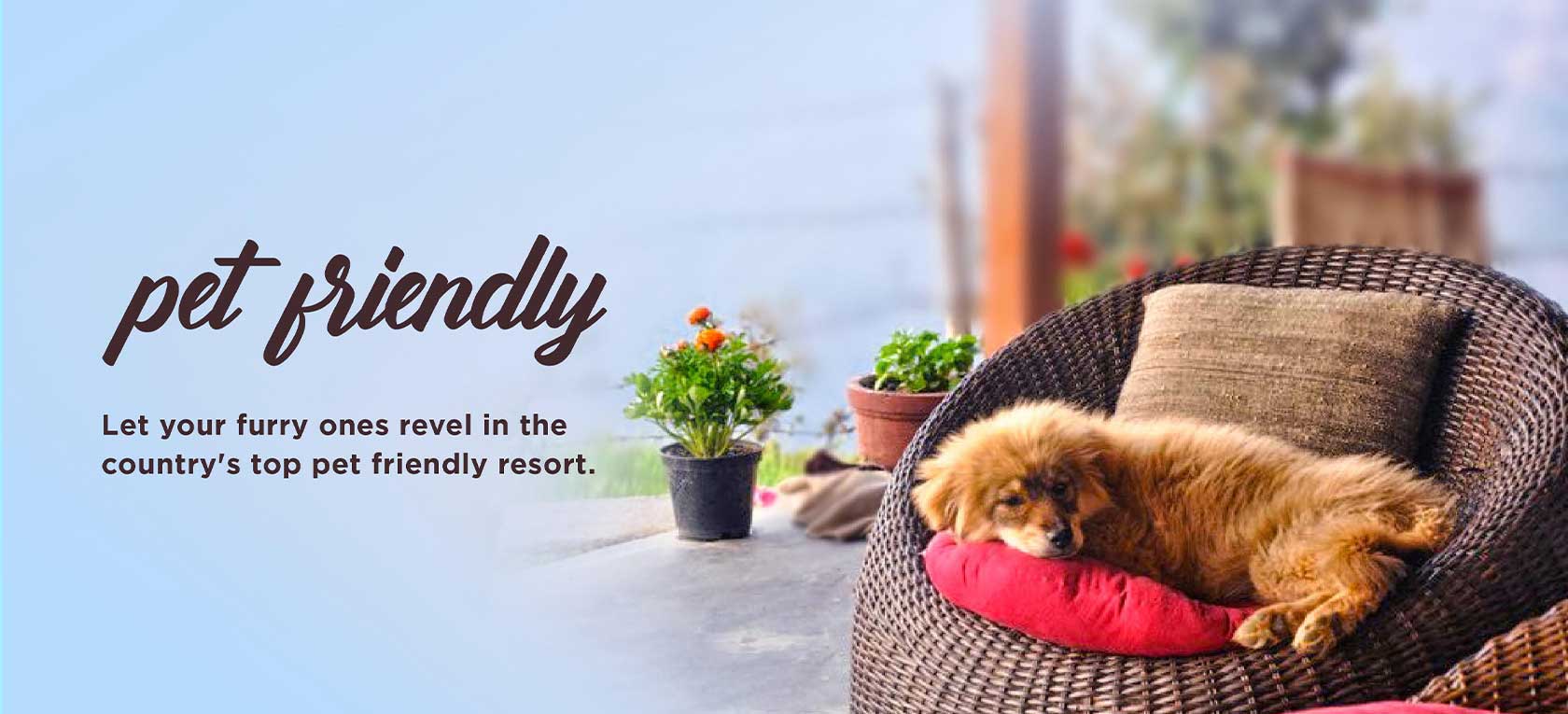 A vacation with your pet can be an exciting intimacy, where you both can experience a new bond budding. You no longer have to leave your pet at a kennel or a foster home in your home town. Pet vacation in India can be enjoyed at various pristine destinations, such as the beaches or hill stations, where you can enjoy a trek in the quiet terrains or play a game of 'splashing the water' in the flowing streams or just stretch yourself on the beach watching the sun sink in the horizon.
Feel at ease when lodging in a pet-friendly resort or hotel as the staff is too eager to manage your four-pawed pal, giving you relief and time to venture out on your own. You can trust the staff to treat your angel with love and care. As soon as you check into your room, your pet is provided with toys, extra bed/rug, and bowls. Fresh homemade meals are served and they are constantly pampered with tasty titbits. All these provide a friendly ambiance where your pet is too happy to mingle around with the caretakers, let them groom them and also pet-sit them in your absence.
When planning a pet vacation, consider visiting Nainital or Bhimtal, the highly voted destinations that are clad in the most alluring and fantastic gorgeous panorama. It looks like the 'Creator' has filled this place with heavenly colors that invite the birds, butterflies, and humans to congregate here. Your pet will love these locations as they are full of exciting corners and unexplored spots. You will love to see him darting behind the butterflies or clawing the earth trying to bury a stick. Let him go free as he is deprived of these pleasures in the cities.
Before commencing on your vacation with your pet, make sure that his vaccinations are in order and request the vet for a spray to keep the parasites off your dog.
Take the load off your mind and plan an anxiety-free pet vacation in India. So, with a list of pet-friendly vacation and lodges available across the country, choose the best for a lovely and a stress-free vacation.