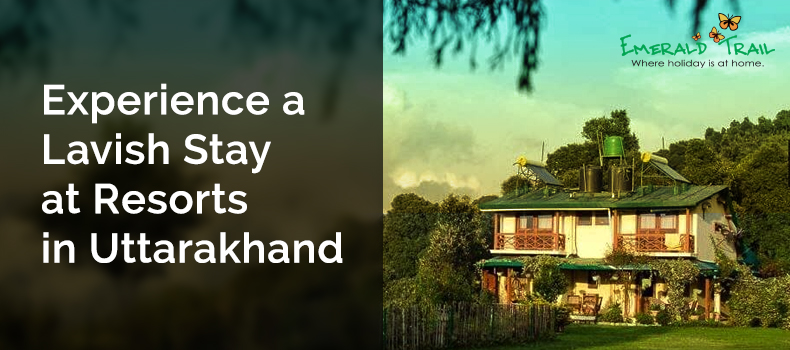 If you are planning a place for spending your holidays, you should organize a trip to Uttarakhand. It is one of the Himalayan states having number of scenic hill stations, pilgrimage and adventure tourist spots. There are ample of things to be explored in this beautiful state like hindu pilgrimage destinations, wildlife, alluring beauty of snow capped mountains, blossoming green valleys and the awesome culture and tradition of the place. Even the accommodation facilities offered here is great and within the means of a person. There are many hotels, homestays and resorts in Uttarakhand that will offer lavish amenities at affordable price. A person will get a comfortable and relaxing stay at these accommodations.
Popular attractions of the stat
Uttarakhand is filled with eye-appealing and fascinating attractions. We shall discuss some of them here:
Almora: It lies in the Kumaon region and is called as the cultural hub of uttarakhand. Main attractions of this place are Museum and Deer Park. This enthralling place is surrounded by four hills Banari Devi, Shayahi Devi, Kasar Devi and Katarnal.

Nainital: One of the popular hill sations of India that derived its name from the Naini Lake! It is situated in the centre of town that attract many visitors each year.
Rishikesh: Called as a white water rafting destination, it is popular all over the world! It is one of the pilgrimage destinations that attract large number of tourists from different parts of the world.
The above mentioned are some of the beautiful and eye-appealing tourist destinations of this state. Other than these attractions, there are many others like Dehradun, mussoorie, Haridwar, and many more. Not only the places, but even the resorts in Uttarakhand are budget friendly and offer bountiful amenities at resonable price!
Emerald Trail – Best summer vacation destination or Homestay/Resort in Bhimtal, Nainital Uttarakhand.
Save