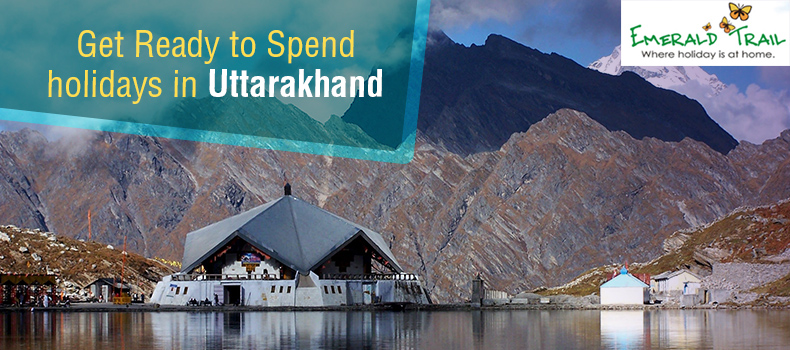 Uttarakhand has earned titles like Switzerland of India and the hoe of Gods. This alluring state located in northern India is the best way to get some refreshing break out of your stressful life. Holidays in Uttarakhand will certainly make you go crazy and will lend you a great feeling and experience in the end!
Though Uttarakhand being an occupied place, is considered a home to a number of tourist attractions. One can enjoy the awesome beauty of Himalayas from this place. This state is originated from the points of Holy River Yamuna and Ganga. Planning for spending holidays in Uttarakhand will be a great idea for a person as it has wildlife reserves as well as pilgrimage centers along with hill stations, which fulfills the diverse interests of tourists. There are many tourist attractions of this state like Rishikesh, Jim Corbett national park, Nainital, Mussoorie and many more.
Nainital is a most visited and beautiful hill station even called a district of the lake as it has numerous lakes. There are splendid hills, amiable rivers, and stunning flowers and wonderful snow-capped mountains, which a person can view it from the hotels in Nainital near the lake. A person will get to see the awesome evergreen trees and the vivid flowers in the summer season, whereas in winter one would not miss the snow all around the place experiencing the extremely low temperatures.
Hotels and resorts in Nainital are really good and refreshing. This place in the state of Uttarakhand is popular for its uninterrupted nature. A person can relive all the stress at this place and can build up a healthy mind.