You plan your trip according to your budget. When chalking out your budget, you also keep in mind the comfort of the bed that you will need after a tiring day schedule. Hotels are categorized into several classes such as luxurious 5v star hotels, 3-star hotels and the budget hotels, in view with the amenities and services they provide.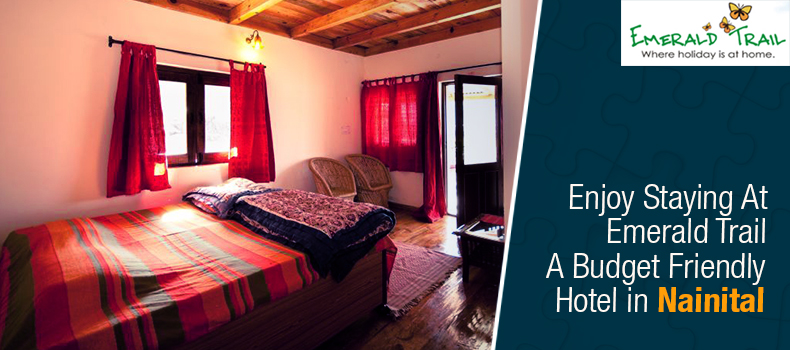 Nainital is a popular destination, with places where you can spend your leisure time. Visit the places given below to have a memorable trip:
Naini Lake is the major attraction of Nainital. Surrounded by the hills, this place is visited by romantic travelers.
This well-maintained zoo is one of the main attractions in Nainital. A paradise for nature lovers, this zoo is a home for many animals and birds.
This temple, situated at the northern end of the Lake, is visited by thousands of devotees who come here to seek the blessings of the Goddess Naina Devi.
The Mall Road, passes through Nainital, connecting the two ends (Mallital and Tallital) of the city. Walk on this Mall, to enjoy the splendor of the Naini Lake.
The place is situated between two hills. The Hanuman temple and the Ashram are surrounded by hills and trees. The place received recognition for its scenic beauty.
This ground is used for conducting sports activities, cultural fairs, and festivals. Visit the famous 'Chaat Bazaar' and 'Bhotia Market' here.
When visiting Nainital, you can move into a hotel as per your budget. A high-priced hotel may give you additional facilities like a swimming pool, game courts, restaurant, spa, gymnasium, conference room, etc. They have an 'on the toe' service staff who cater to your every whim. The budget hotels in Nainital, provide room and meal at a much lower rate. Most of the budget hotels in Nainital fulfill the basic necessities, such as telephone connection, room service, television, air-conditioner, hot and cold water. Many budget hotels have a dining hall where food is served.
A budget hotel may not be very big and is operated with the help of a warm and friendly staff. The 24-hour help desk, assist you with prompt service. The playground for the kids and laundry facility can be enjoyed at some of the budget hotels in Nainital.
If you want to extend your stay by a few days, you can do so by staying at a budget hotel.