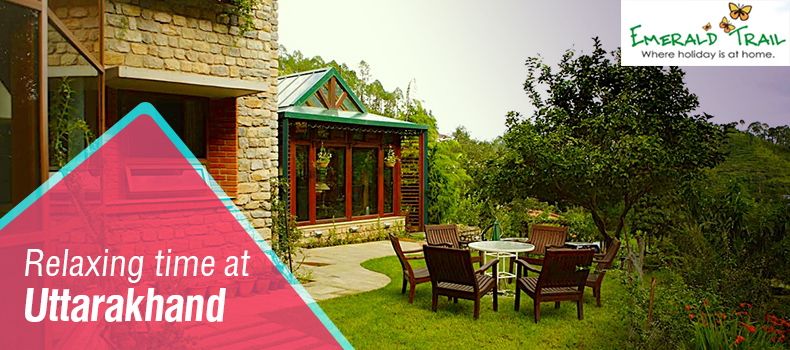 As undertaking a single work whole day can be monotonous, likewise even residing at one place and following the same routine each day becomes dull at times, and that comes the time when a person requires some kind of break. India is a land of distinctive cultures and traditions including many tourist attractions, which should be visited once in the lifetime of the person. Here, we are going to talk about the state of Uttarakhand, which has owned many titles like Switzerland of India, Lake District, and queen of hills. Different types of tourism a person can experience here are eco-tourism, wildlife tourism and many more. Along with tranquil tourist destinations here, people will also come across the living style of people dwelling there!
Resorts in Uttarakhand are also commendable! Staying at these resorts will be a treasured experience for you and your family. They offer well-luxurious facilities, which will certainly make the visitors glad. The resorts and hotels are at affordable prices, which will be good for the visitors. People who are willing to stay more and want in-depth knowledge about the place can opt for homestays too, which is sure to offer a homely feeling.
The hotels, homestays, and resorts in Uttarakhand will provide a scenic view from the room's window that would be appealing for the eyes of the tourists. They can relax in the room with a cup of tea/coffee and enjoy seeing the magnificence of the place.
Bhimtal is a small hill station near Nainital! People should not miss out on this amazing place that is located at an elevation of 1370 meters above sea level. The place is formed around a lake named Bhima. The name is derived from the renowned mythological character "Bhima".
Lake View resorts in Bhimtal can be the best stay option for you, which will lend you the beautiful appearance of the lake and scenic beauty surrounded by it. Along with the excellent views, the cuisine and the amenities offered by these resorts will never make you forget the essence of this place.
Save