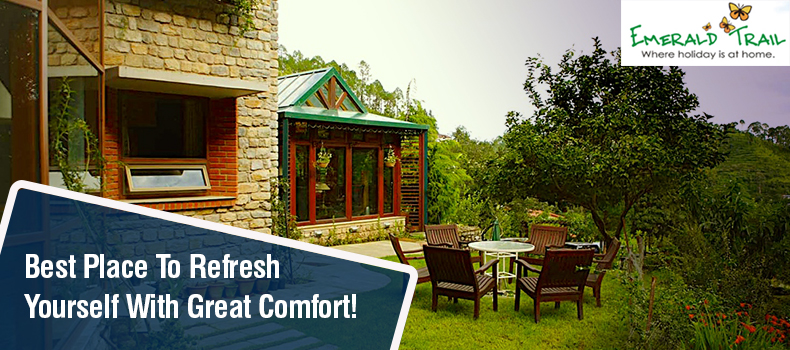 Uttarakhand, universally known as 'Devbhumi' or abode of the Gods, is sanctified with the alluring beauty of the Himalayas. This Indian state has the instigation points of the holy Rivers Yamuna and Ganga. It is home to a number of hill stations, wildlife reserves, and pilgrimage centers; the state is visited by a large crowd having diverse interests. For your next holidays, you can have a wonderful experience exploring the following 5 attractions of the state which include Dehradun, Mussoorie, Rishikesh, Nainital and Jim Corbett National park for wildlife lovers.
Accommodation amenities in Uttarakhand
The great hustle of tourists every year has given rise to many hotels and resorts in Uttarakhand. The resorts at this enthralling destination are built over a vast area of land, far away from the city which is enclosed by Nature. These resorts and hotels are either buildings or cottages with lavish rooms, well equipped with all the modern facilities resulting in optimum comfort to the guests. The restaurants, at the resorts in Uttarakhand, usually serve Continental and Indian cuisine. A person can enjoy Campfire, Jungle Safari, Trekking, and many more adventurous activities.
To save Nature from the harm of pollution and dangerous chemicals, many hotels and eco-friendly resorts in India are adopting the 'Go Green' logo. The structures of the resorts are built with the materials available in the surroundings like Stones, Logs, Mud and Clay bricks, Palm leaves for thatching the roof, etc. The use of chemical fertilizers is banned in vegetable gardens and farms.
The eco-friendly resorts in India run their own vermin compost plants with the help of solar energy, to convert in-house waste into useful manure. Greywater usage and harvesting rainwater are additional features of the eco-friendly resorts.