Apart from the lodging facilities such as hotels, homestays and resorts there is a category call eco-friendly stay. These stays are innovative retreats committed to conservation while maintaining their style and standards. Their mission is based on the earth friendly statement that helps to minimise harm to our planet.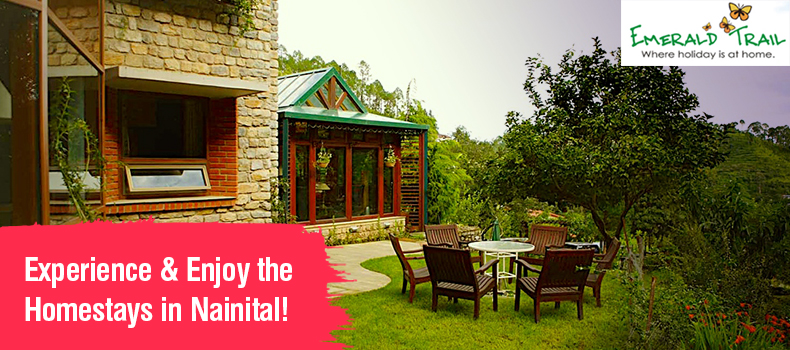 In India, there are many eco friendly hotels that have gone 'green' having modern amenities and minimal carbon footprints. These eco friendly hotels in India, employ local community members, educate them regarding health, and host conservation talks to enlighten the guest about their role in saving Earth. Some of the eco friendly hotels are located in the gorgeously pristine territory of Uttarakhand and they aim at preserving the landscape by harvesting rainwater (where fresh water is scarce), convert various composts into organic fertilizer, using green laundry and non-toxic cleaning products.
You may find eco friendly hotels in Uttarakhand that are built on acres of sprawling green areas. They are surrounded by orchards, blooming flower beds and the opportunities to enjoy various exciting activities. These hotels are built from the materials found in the vicinity like wood, bamboo, mud, clay, etc. Situated in a valley or on the cliff, these places offer a clear view of the Himalayas wrapped in snow. This serene place echoes with the twitter of the birds and the fragrance of the flowers.
The rooms of a green hotel in Uttarakhand welcome their guests with a gusto, offering them with a refreshing welcome drink. The decor of the room consists of vintage and traditional artefacts. The furniture is made from recycled materials by the local craftsmen, intended to make them comfortable and useful for the guests. The rooms are well ventilated with windows and balcony, allowing a constant flow of fresh air, thus minimising the use of bulbs and air conditioners. The attached bath has sufficient water supply. The wasted water is used to water the vegetable patch and garden of the hotel. Meals are prepared from the freshly picked herbs and vegetables grown on their own farm. Although the restaurants have a fixed menu, still you can request for your choice of dish. The staff is courteous and friendly and oblige to your demands.
Different types of activities like trekking, bird watching, boating on the lakes, visiting sunset points and paragliding can be enjoyed in Uttarakhand. You can relax at a spa, or can unwind at the health club or at the pool of the hotel.
Ideally suited for travellers, these eco friendly hotels in India are stylish retreats suitable for a secluded getaway in a 'green way.'