Nainital is one of the most enchanting destinations in Uttarakhand where you can spend some quality time with your dear ones. Plan well in advance, within your budget, for a perfect place to stay in. If you want to enjoy your stay to the fullest, select lodging at a homestay and move in with a local family to enjoy your vacation to the fullest.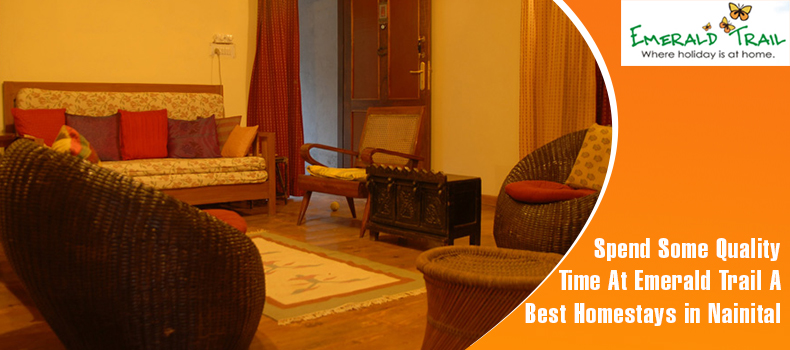 Hidden away among the lap of Nature, these homestays are distant from the rush of tourists. People living in cities are thrilled to live in the local settings of the beautiful green paradise of Nainital. The homestays in Nainital are devoid of all types of pollution.
Homestays in Nainital are maintained by families who have spacious rooms in their homes. The rooms for the guests are tastefully furnished with wooden furniture, paintings, and relics to add a touch of class. The guests can enjoy the use of modern facilities such as TV, Wi-Fi, Refrigerator, air condition and heater in their rooms. The host is locals who are well versed with the topography of the place. Thus, they can guide their guest to different spots of the place where visiting it would be cherished.
The host is friendly and caters according to your likes. The food served here is mostly local gourmet that is definitely relishing. You are welcomed to join the members for meals and can also partake in trying your hands at cooking in the kitchen.
Most of the owners of homestays own farms and orchards. You can join them in their work, tending to the cattle, picking vegetables or just cutting grass with the other local. You will soon find yourself among new-found friends who may invite you to attend a ceremony at their place. When idle, you can read a book in peace, view the mountains from the window or enjoy a nature walk.
If of an adventurous nature, your host can arrange for a local guide to accompany you on a day trip, trekking, boating or to Bir-Billing for paragliding.
Run by families and elderly couples, homestays in Nainital focus on giving the local an opportunity to earn an extra income through government eco-tourism initiative.
If you are a poet or a writer, you can take advantage of the tranquil environment and the quietness that will help you to do your work without any hindrance.